03.20.2016
Interviewing is a lot like dating. You put on your nice clothes. You're kind of nervous at first. "Will they like me?", "Am I smiling too much?", "Was I supposed to tell the story about the frog?", "Oh god, I feel something between my teeth, oh my god, OH ...
read more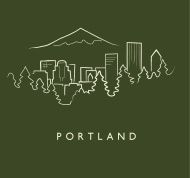 03.14.2016
I recently decided to get a tattoo for a variety of reasons, some of them better than others. I decided to get one because:
I didn't want to be scared of permanently changing my body. We make decisions that permanently alter the course of our life pretty often, in ...
read more